GREAT NEWS !!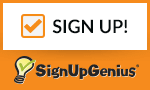 CLICK ON ABOVE LINK TO GO TO SIGNUPGENIUS
The Rotary Club of Clarkston will be holding its annual newspaper sales for donations on the streets of Clarkston and in front of local businesses on Friday, November 12th and Saturday, November 13th from 7:30 AM until 5:00 PM (2 hour shifts). Additional volunteering opportunities will available at Neiman's Family Market on Friday, December 3rd and Saturday, December 4th.
100% of the donations received during the two days of paper sales will used at Rotary Club of Clarkston's "Shoes for Kids" program at Calvary Lutheran Church on Saturday, November 20th and will provide Clarkston School children with new winter boots, shoes, hats and gloves.
The Clarkston Optimists, Clarkston Area Lions, Calvary Lutheran Church, local dental offices and MPK Photography will also be participating in SFK's.
** NOTE: Signups are listed Fri. & Sat. 11/12 & 11/13, and then Fri. & Sat. 12/3 & 12/4 **
Volunteers can sign up for two hour shifts at the following locations:
Main St @ Washington in downtown Clarkston 11/12 & 11/13
Washington @ Main St in downtown Clarkston 11/12 & 11/13
Sashabaw Rd. and Maybee Rd. (3 locations) 11/12 & 11/13
Sashabaw Rd. at Clarkston Rd. (3 locations) 11/12 & 11/3
Kroger - Dixie at Maybee (exit center island) 11/12 & 11/13
Neiman's Family Market (Dixie Hwy @ White Lake Rd.) 11/12, 11/13, 12/4
All volunteers are asked to go to the Clarkston Village City Hall DPW Garage (in Depot Park), 375 Depot Rd.
and check-in 10 to 15 minutes before their shift. Newspapers, newspaper bags, collection canisters, and safety vests are available. Confirmation and reminder emails will be sent.
Food and drinks will be provided for those volunteering to sell newspapers.
Questions - please contact Clarkston Rotarian Joel DeLong at 248-561-8523 or joeldelong@aol.com
Please volunteer and "Help Make A Difference In A Child's Life".