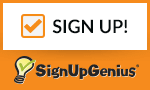 CLICK ON THE LINK ABOVE TO GO TO SFK SIGNUPS
Volunteering for "Shoes for Kids" event day:
Clarkston Rotary's "Shoes for Kids" program will provide over 400 Clarkston school children with new shoes, winter boots, hats and gloves. The Clarkston Area Lions will be offer free eye exams and the Clarkston Optimists will be providinmily portraitsg new socks. Local dentists are providing toothbrushes and toothpaste to promote better dental hygiene. In addition, MPK Studios will be taking family portraits.
"Shoes for Kids" begins with a setup at Calvary Lutheran Church, 6805 Bluegrass Drive on Friday night, November 19th. Up to 9 volunteers are needed to help load inventory from a storage locker on Sashabaw Rd. beginning about 3:00 PM. 35 volunteers will be needed at Calvary Lutheran from 4:00 PM until about 8:30 PM. We will be setting up table and unloading and setting up inventory for the Saturday event.
On Saturday, November 20th, 150 volunteers are needed in two hour shifts beginning at 7:30 AM until the last child leaves about 3:30 PM.
Afterwards 25 volunteers are needed to help pack up the inventory, help clean and straighten up the church and we should be finished before 6:30 PM. During the day food and drinks will be made available for volunteers. Join in one of the largest Clarkston community service projects of the year. Clarkston Community School students can also earn community service hours.
Sign up on-line for a variety of jobs at Signup Genius -- Clarkston Rotary's "Shoes for Kids"
CLICK BELOW TO SIGNUP FOR "SHOES"
We would like to ask for donations of toothpastes, soap, shampoos, creme rinses, body lotions and mouthwashes for "Shoes for Kids". If you are interested in donating please bring them on Friday night, November 12th or by calling Joel or Mindy DeLong to make arrangements before the day of the event
For more information regarding the programs or the volunteer positions please call Joel or Mindy DeLong at 248-625-9741 or e-mail mindyjoel@aol.com.
HELP MAKE A DIFFERENCE IN A CHILD'S LIFE